Once again joining in on Nicole's Thursday Five...
Join in by clicking on the badge.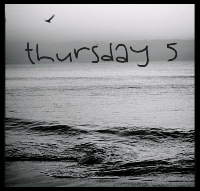 The words this week are:
I have been having an
Excellent
week at work. I was happy to get my fourth and final observation of the year finished, and almost all of my end-of-year reviews are done! My kids have grown so much since August and it is incredible to see the transformations!
We have made a
Simple
change around our house this week, but it has me feeling great! No more take-out or eating out, and we are eating home-cooked or fresh food every day. We should have been doing it all along, but the last three days have been excellent, and I am loving all the fresh fruit we picked up at the commissary this week!
I am absolutely
Joyful
that I have only 26 days of work before my delightful two months of vacation!
I don't know if
Glamorous
is the best word, but Dustin and I sure felt like we were in the midst of some super-classy charming southern style at the Mint Julep Jubilee we attended in Wilmington this weekend. Everyone was dressed to the nines and the hats were fabulous!
I am already thinking of how
Refreshing
it will be to hit up Zumba class again tomorrow!